This is a Sponsored post written by me on behalf of
No nonsense
for
SocialSpark
. All opinions are 100% mine.
This winter I have really gotten back into wearing tights and leggings. I quit wearing them years ago but when I saw them coming back into style again, I was so happy! They are so flexible and can be worn dressy or casual, not to mention the fact that they are so comfy.
No nonsense tights and leggings
makes it super easy to become a fashionista wearing their products.
Have you had an opportunity to use the website Polyvore.com? On Polyvore.com, you can create collages of wardrobes that you like. It is really a lot of fun! I created this collage of a few things that I found that I liked. And, of course, I included, leggings.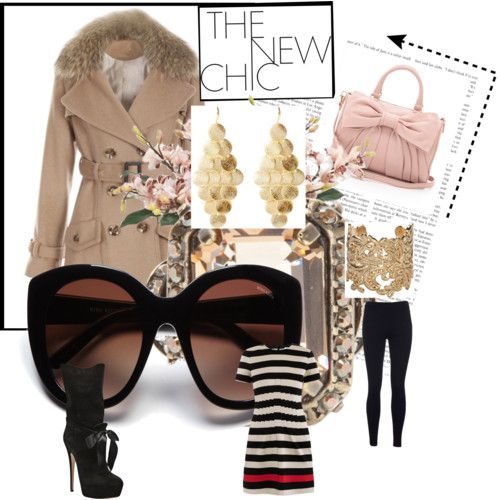 Fashion expert, Jill Martin is partnering with No nonsense to show us just how much of a fashionista we can be by simply changing the color of our tights and adding a pop of color to our outfit. If you are not familiar with who Jill Martin is here is a little background information about her. Jill Martin is an Emmy Award-winning television personality, fashion expert, and co-author of the New York Times bestselling style guide "I Have Nothing to Wear!" and "Fashion for Dummies." Jill is important in the fashion world because she brings high fashion tips to consumers as well as how to save money while looking your best.
Take a look at this video from Jill where she shows us how to make that happen.
You know, I rarely think about just changing the color of my leggings or tights to make an entirely new and fresh outfit, but I do now. That is a great fashion tip. And Wow! using all those different colors really will make you stand out in the crowd.
No nonsense tights and leggings can be purchased in food and drug stores as well as larger mass retailers. So be sure and check out your favorite retailer for your perfect pair or pairs of No nonsense tights and leggings. No nonsense makes their tights and leggings really affordable so that we can have more than one pair to switch out wardrobes up.
Be sure and follow
No nonsense on Facebook
and on Twitter
@benononsense
for updates on the latest styles. Following will keep you in the know to be the Fashionista that is always on top of her fashion game.